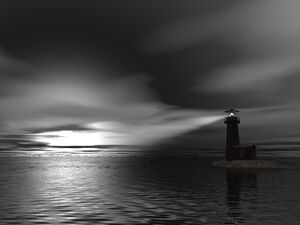 Welcome to the Scientology Facts wiki
Scientology Facts is a wiki aimed at gathering pure factual information about Scientology and the Church of Scientology. Emotions and opinions aside, this is the place to enter and find the hard, cold stuff called facts, numbers, statistics, eyewitness accounts. It was born out of a necessity to capture fact and research surfacing on the Scientology Forum (http://www.scnforum.org). The wiki is just created. It has no content until we get contributors adding the facts to it.
"Everyone is entitled to his own opinion, but not his own facts" (Daniel Patrick Moynihan)
Rules Of Conduct (ROC)
You may enter only verifiable fact or eyewitness accounts on this wiki. When entering your own experiences, strip it of opinion and emotions and leave only the facts as seen by you.
For starters, check out the announcement of this wiki on The Scientology Forum
To contribute, first create a new wikia account (top to the right) or sign in with your exising account). Once signed in you can edit any page herein (click "edit" on the page where you want to contribute). Or you can add a new page (click "Create a new article" below the menu to the left) - but before you do, use the search box above the menu to the left to check if there is an existing page that covers what you want to add to the wiki.
To get a structured start of this wiki, we would like to see one page per Org (use the Org Template page when adding your local org to the wiki, copy the content and use it to fill it with data), one page per notable person (use the Person Template) and one page per year in the Scientology history (no template required).
Latest activity